WITHSTOOD THE TEST OF TIME
Gunnink & Company was established in 1978 and is one of the oldest established business broking houses in Western Australia. The main emphasis is business broking but we conform to our continuous quest to promise the best service to our clients. Gunnink & Company has expanded its focus towards commercial property investments because of increased opportunity in the West Australian markets. In addition, Gunnink & Company specialises in professional services to business migrants wishing to establish themselves in Western Australia. Gunnink & Company aims to provide a one stop shop to its clients through a network of appropriately required professional services.
Our corporate philosophy is to put the interests of our clients first.
We'll be there – wherever and whenever you need us.
GUNNINK & CO – Committed To You
Our efforts have been rewarded with an impressive track record and a reputation for excellence.
Our clients deserve no less.
Our mission is simple: To continually strive to be the best in the business. Your questions are answered promptly and with personal attention.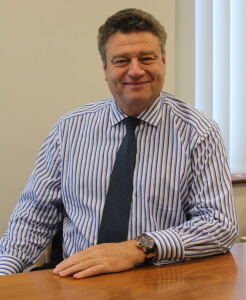 Jan Gunnink is the founding Director and Principal of Gunnink & Company Business Brokers in Western Australia.
Jan's experience in the industry is second to none. Jan has been involved in the Real Estate Business Broking industry for over 45 years and as such is one of the longest established business brokers in Western Australia. As a founding member, Jan has been involved in Western Australia's first Business Broking Association on a committee level.
Jan has represented the Kingdom of the Netherlands in Western Australia as the Honorary Consul, from 1993 to 2009.