Gunnink & Co.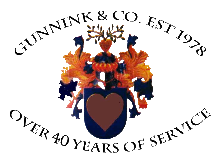 Business Brokers
Perth Western Australia
Buying and selling businesses in Perth for over 40 years
Business appraisals
Business purchasing brokers
Business migrant broker
In order to sell your business you will need to be able to demonstrate a future maintainable earnings and have a realistic view of the return on investments or capitalisation rate that a willing buyer would expect from your business. Now that Western Australia is almost COVID-19 free, the buyers are back again. Please prepare your business for sale and have your 2020 return done.