Gunnink & Co.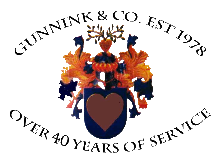 Business Brokers
Perth Western Australia
Buying and selling businesses in Perth for over 40 years
Business appraisals
Business purchasing brokers
Business migrant broker
In order to sell your business you will need to be able to demonstrate a future maintainable earnings and have a realistic view of the return on investments or capitalisation rate that a willing buyer would expect from your business.
Update 2nd July, 2021:
Western Australia has been enjoying an almost COVID-19 free lifestyle. Buyer sentiment is strong and we are seeing increased enquiries. A lot of businesses have settled on the 30th of June. We have experienced our busiest year in the last 5 years so the current climate is excellent for buying a business. If you're in the market to buy or sell, please contact us.